Supplier Management Resources
Managing suppliers is a 24/7 job, because what they sell you goes into your product and ends up bearing your name! TraceGains' Supplier Relationship Management (SRM) solution helps you maintain cooperative rather than combative relationships with your ingredient and packaging vendors, eliminates management by spreadsheet, and automatically moves your to exception-based SRM. Ask us how.
Supplier Management Module
Whether you work in food quality, food safety, regulatory, R&D, or sourcing/procurement, TraceGains' supplier document management system helps you and your peers perform more work in less time, and empowers departments to improve collaboration by breaking down data silos.
TraceGains Insights Blog
On-Demand Supplier Management Webinars
Got Millennials? How to Attract Them to Your Brand with Sustainable Sourcing
Janice Neitzel, CEO & Principal of Sustainable Solutions Group, discusses how to attract Millennials to your brand with sustainable sourcing. She examines widely-held myths, risks, and business opportunities surrounding sustainable sourcing, and introduces the Crawl-Walk-Run approach to developing a believable and actionable sustainable sourcing strategy.
Best Practices in Managing Global Supplier and Item Risks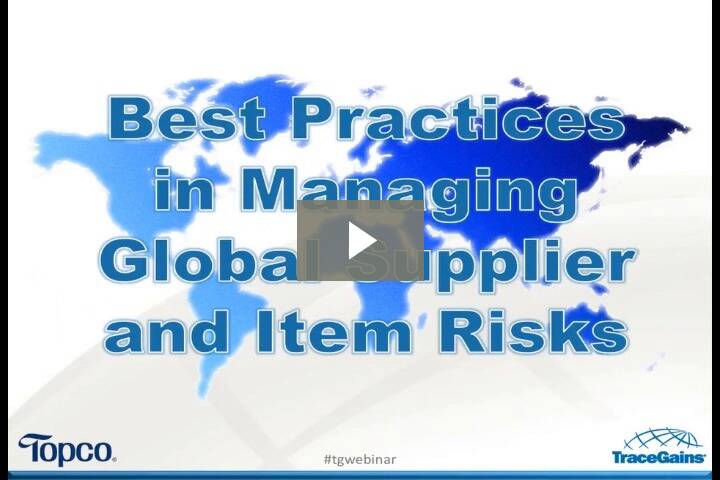 How do you best manage global supplier and item risks? According to Howard Popoola, VP of Quality Assurance at Topco Associates LLC, a 49 retailer member-owned cooperative with over $140 billion in combined annual revenue, and who has responsibility for the safety and quality of over 80,000 SKUs, "you have to be creative."
Gaining Competitive Advantage through Supplier Collaboration and Supplier Relationship Management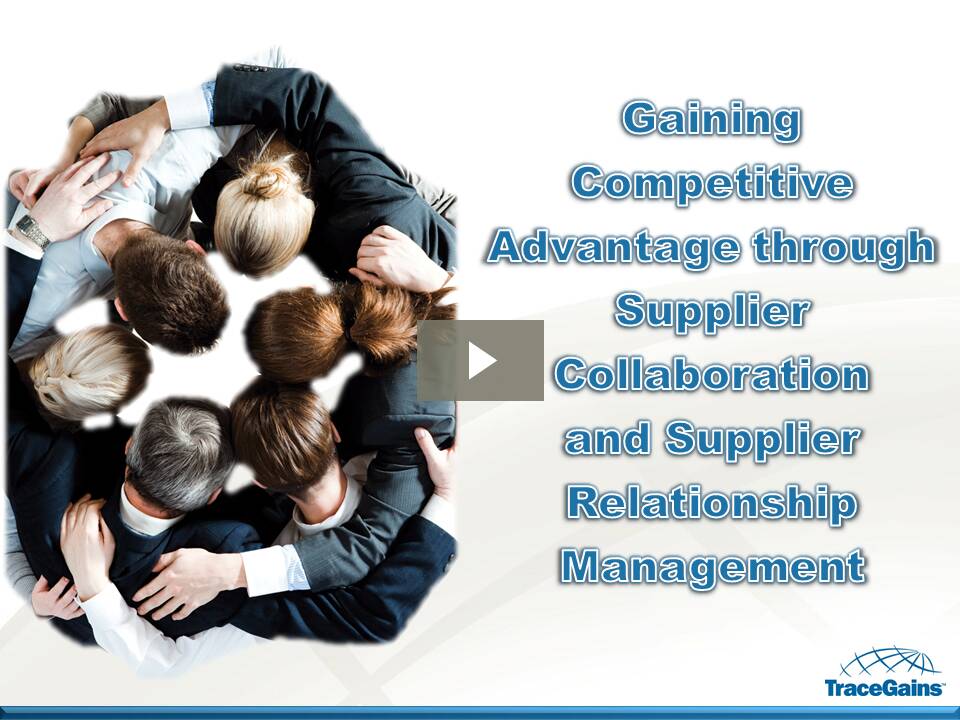 Bill Michels, noted supplier relationship management (SRM)t authority, discusses using the PACE model to build supply chains that deliver a sustainable cost and quality advantage.
Connecting the Risk Dots in Your Supply Chain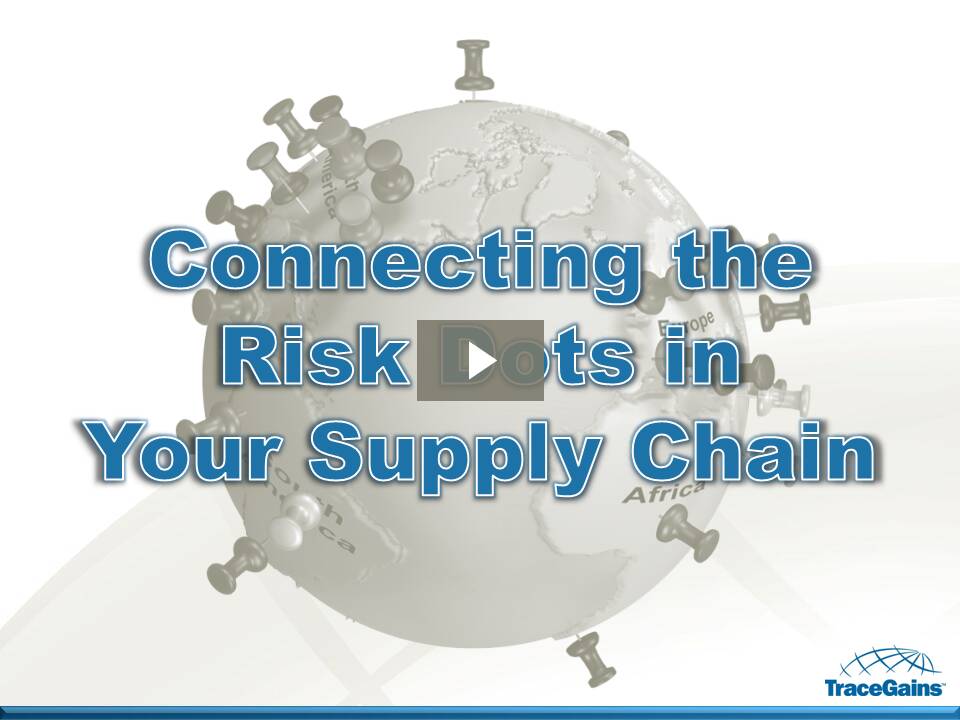 A webinar with Preston Blevins, author of "Food Safety Regulatory Compliance: Catalyst for a Lean and Sustainable Food Supply Chain" (CRC Press).
Practical Aspects of an Effective Supplier Control Program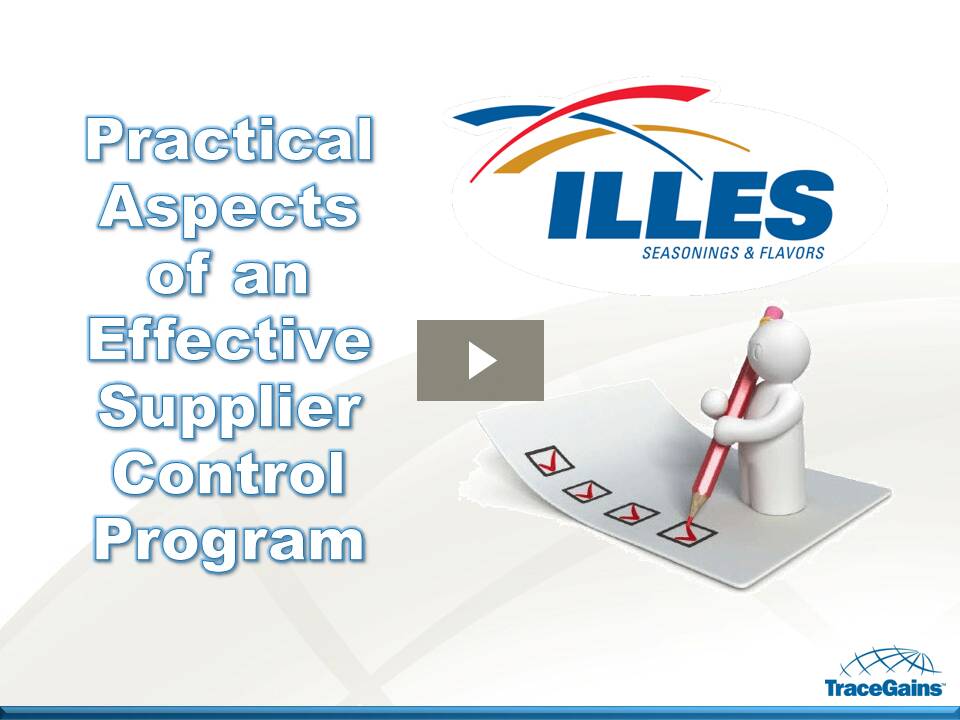 David Schauf, VP of Quality at Illes Seasonings and Flavors, discusses his best practices to manage and mitigate supply chain risk as that risk relates to the Global Food Safety Initiative (GFSI) and the Food Safety Modernization Act (FSMA).