Creating an "Approved Supplier Program" as a Prerequisite for a Successful HACCP Program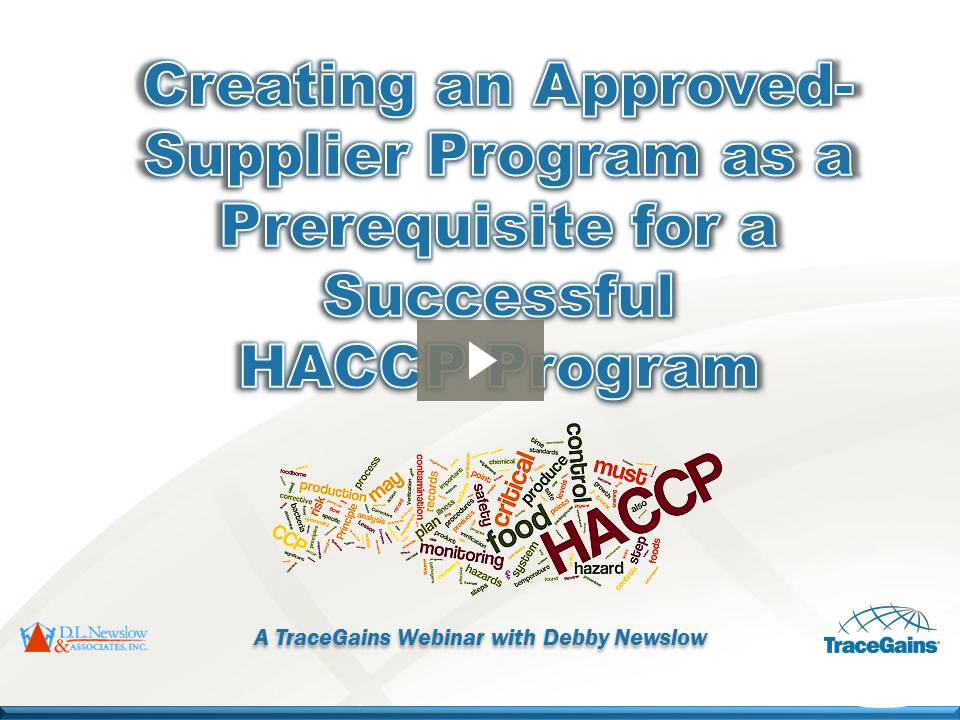 Noted HACCP authority, and winner of the 2013 NSF Food Safety Leadership Award, Debby Newslow shares her expertise. HACCP requires that you identify those suppliers critical to food safety and quality, perform a hazard assessment and define the hazards, identify the potential risk and significance of the hazard, and justify our decision based on facts, scientific information and historical data.
Food Safety and Packaging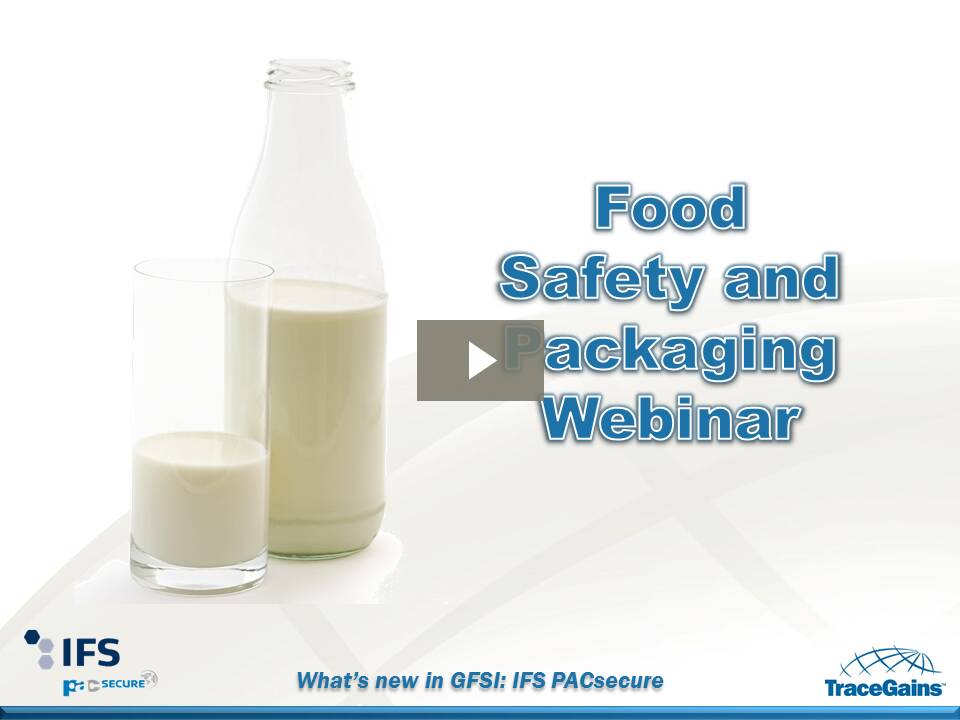 Debra Krug-Reyes (ConAgra Foods) discusses best practices for packaging to assure food safety, and George Gansner (International Featured Standards, IFS) presents on GFSI's newest certified packaging standard, PACsecure.



Food Contact Packaging - Quality and Safety Considerations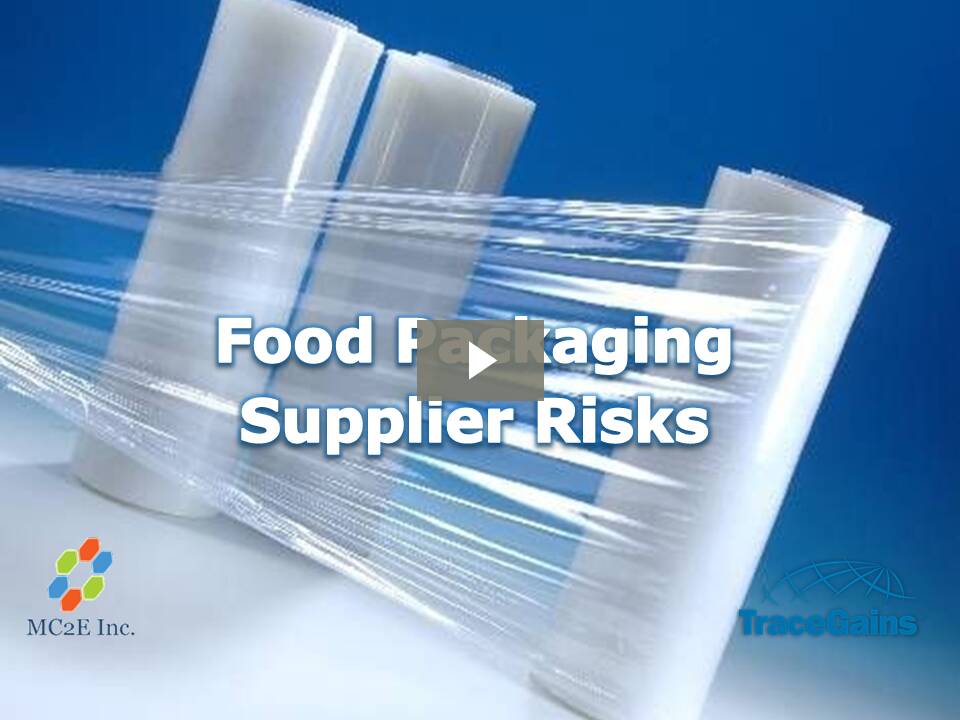 Mark Carter, former CEO of QC Laboratories, and now owner of MC2E Inc., a food packaging consultancy, discusses best practices, and often overlooked risk vectors that manufacturers and purchasers of food contact packaging need to be aware of.