Packaging Resources
There are at least two types of packaging: food contact packaging, and marketing packaging (the stuff on the outside). Both can adversely affect the quality and safety of your product. And both really do present the same concerns that you have about ingredients that go inside your food. Many of TraceGains customer leverage our solution to manage packaging suppliers and their inbound lots to make sure that their products are compliant with both FSMA and GFSI requirements. Ask us how!
TraceGains Insights Blog
On-Demand Webinars
Food Safety and Packaging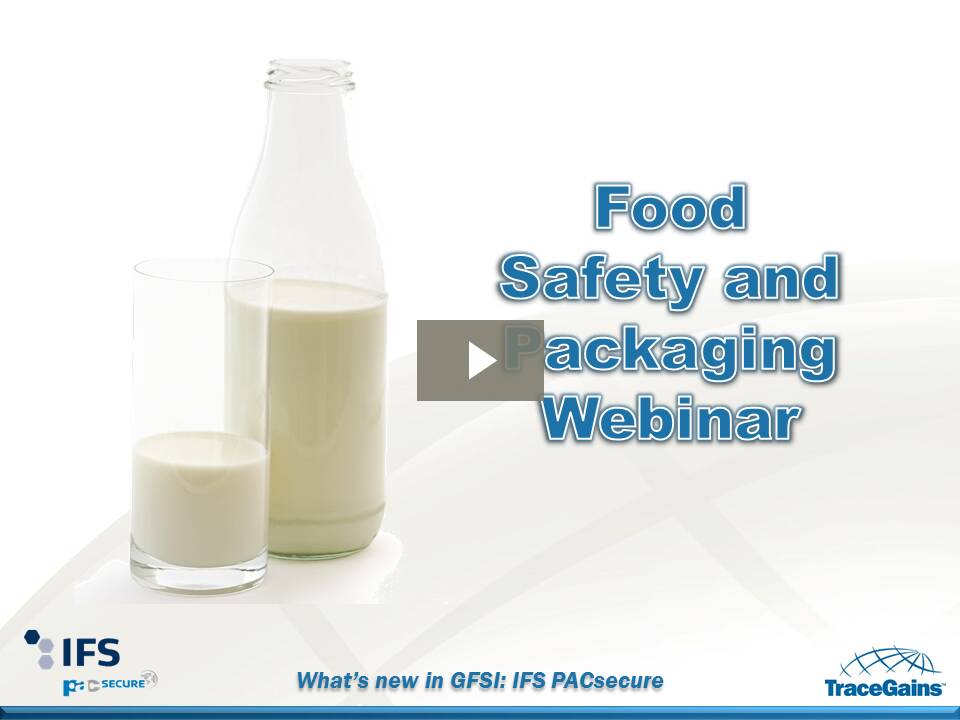 Food Safety and Packaging. Debra Krug-Reyes (ConAgra Foods) discusses best practices for packaging to assure food safety, and George Gansner (International Featured Standards, IFS) presents on GFSI's newest certified packaging standard, PACsecure.
Food Contact Packaging - Quality and Safety Considerations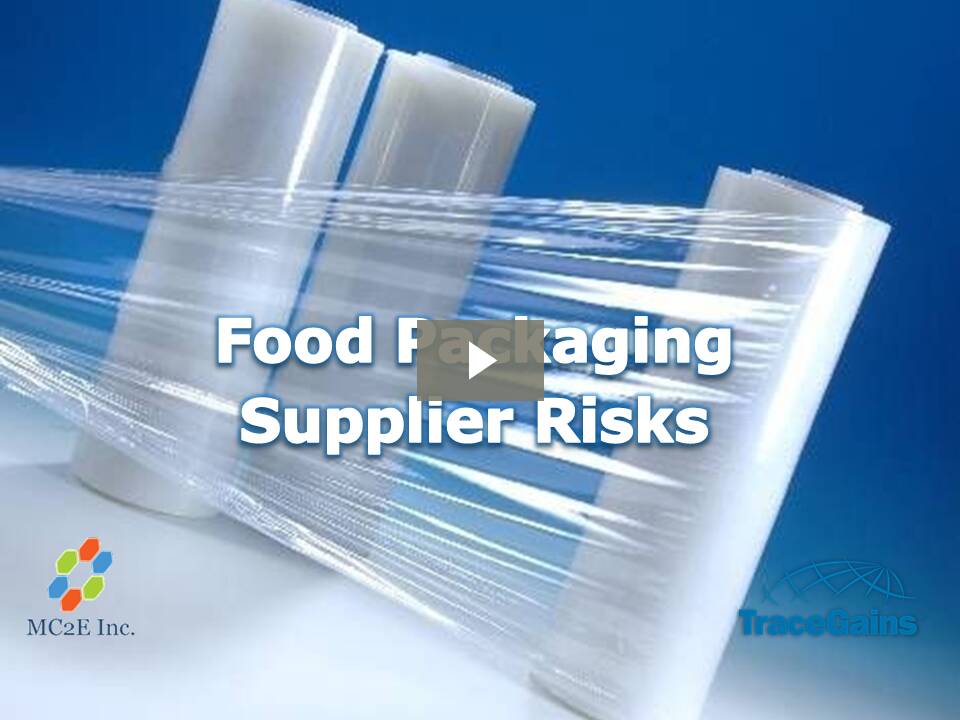 Food Contact Packaging. Mark Carter, former CEO of QC Laboratories, and now owner of MC2E Inc., a food packaging consultancy, discusses best practices, and often overlooked risk vectors that manufacturers and purchasers of food contact packaging need to be aware of.