Audit Resources
There is a saying, paraphrased in Western culture, that "God won't test you any more than you can handle." Many of those being audited wish they wouldn't garner so much trust from above. Audits are a lot of work, both in the prepatory process, and the actual audit itself. TraceGains pledges to make you 365 Audit Ready™ by helping you resolve your documentation availability headache. Whether you are performing a desk audit, or are being audited by a customer or regulatory body, we've got your back.
FDA Audit Checklists
Be Prepared Before, During, and After Your Audit - Be 365 Audit Ready™
With the added pressure for the FDA to come in and perform these inspections, it's even more critical that food manufacturers be prepared before, during, and after an FDA audit inspection. Make sure you're prepared for every step of the audit process with our FDA Audit Checklists, co-produced with Antonio Gallegos, Of Counsel at Greenberg & Traurig LLC.
TraceGains Insights Blog
On-Demand Webinars
Inside the Mind of a Food Safety Auditor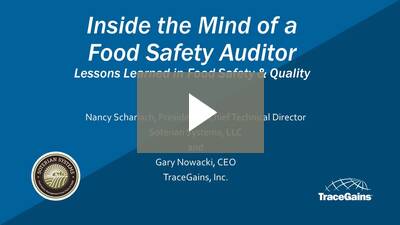 Nancy Scharlach, President and Chief Technical Director at Soterian Systems, LLC, and Registered SQF Consultant in High Risk Processing, explores the topic of audits and takes you inside the mind of a real food safety auditor.
Preparing for and Managing an FDA Audit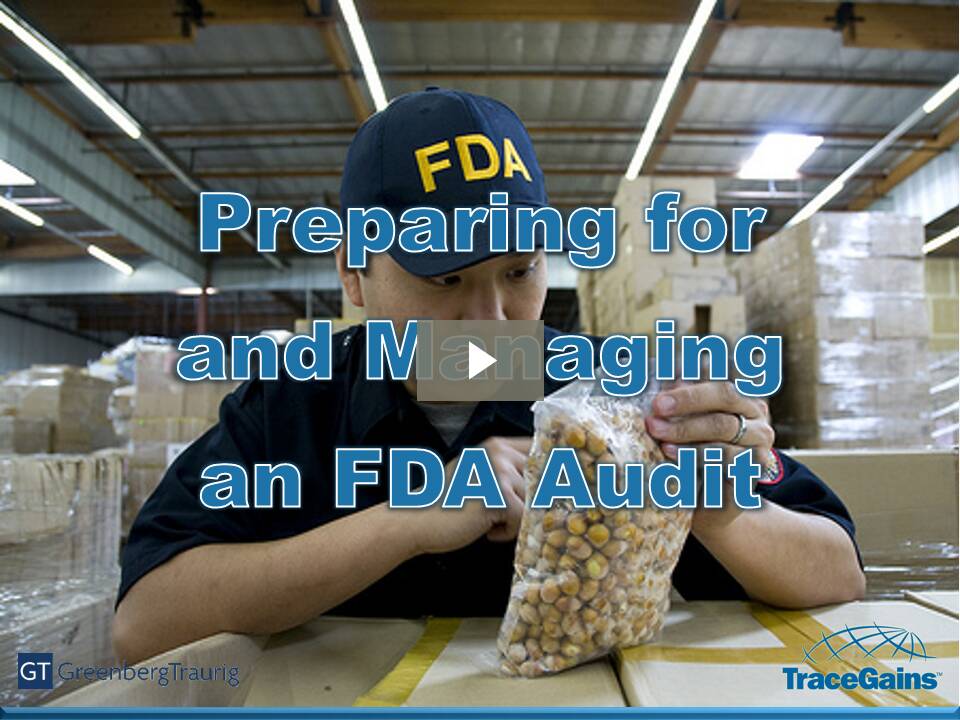 Antonio Gallegos, of counsel at Greenberg Traurig LLP advises clients on FDA, USDA, and FTC regulatory compliance and advocates for them in government enforcement actions.