Allergen Control Program
Allergens represent a major risk to your brand and profitability. With TraceGains' Allergen Dashboard, supply chain allergen risk management is placed at your fingertips. However, additional resources are always welcome, and whether or not you are a customer of TraceGains, we make them freely available, and will continue to add to them. If you have any questions, simply ask us.
9 Missing Pieces to Optimize Your Allergen Control Program
Why is it important to optimize your Allergen Control Program?
Did you know that 15 million Americans and 17 million Europeans have documented food allergies? Furthermore, did you know that the number one reason for food recalls in the U.S. is because of undeclared allergens? And that these recalls often average a $10 million price tag? Under the Food Safety Modernization Act (FSMA), good manufacturing practices (GMPs) are undergoing revisions — and the one area that has gotten the most attention is allergen control. Under the new GMPs, an emphasis has been put on facilities to have an allergen control program.
Finally -- a practical eBook that can finally put your allergen control puzzle
together
.


TraceGains Insights Blog
On-Demand Webinars
How to Develop a World Class Allergen Management Strategy
Elise Forward of Forward Food Solutions partnered with TraceGains for a recent webinar to help folks learn how to take their allergen control plans to the next level.
Allergen Control Webinar with AIB International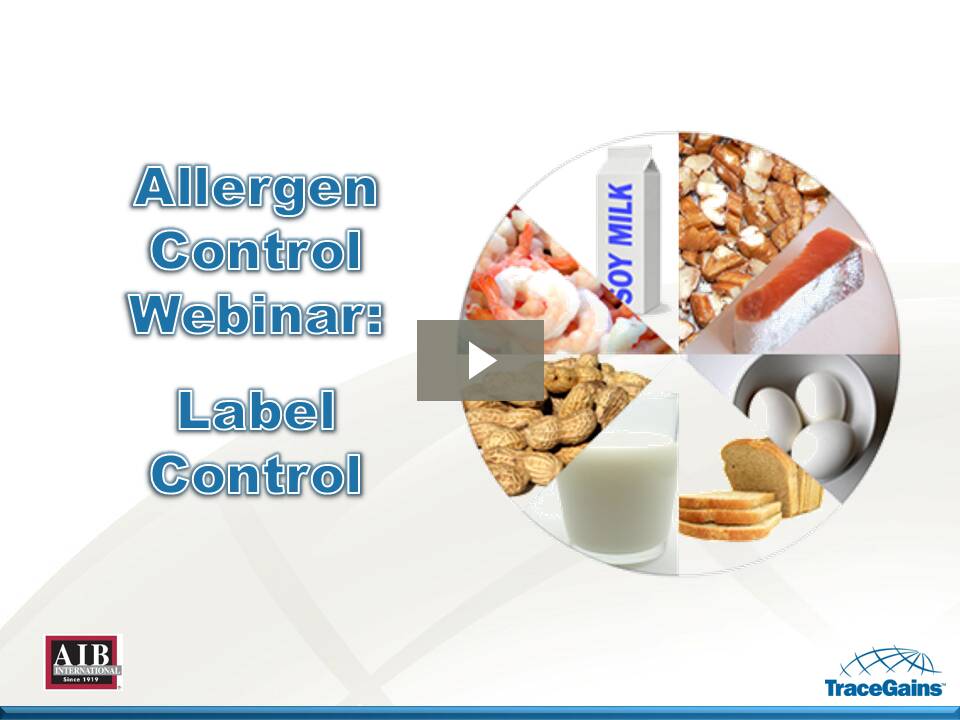 Allergens are the leading cause for recalls, causing significant consumer health issues, scrap costs, and sourcing conundrums. Stephanie Lopez, President, AIB International - Certification Services, shares her expertise about allergen control issues with specific emphasis on label control measures.