TraceGains Customer Success Stories

When moving from SQF 2000 Level 2 to Level 3 in 2011, Berner Foods, Inc. faced significantly more stringent compliance requirements for the quality and food safety practices of its suppliers, including detailed proof of compliance for ingredients and packaging. Berner also wanted greater transparency all the way to its suppliers' docks. Finally, a company initiative for reduced/ just-in-time (JIT) inventory required continuous and immediate visibility into any potential supply chain disruptions due to supplier quality, compliance, or late/short shipment problems.

Read their story (PDF).

---

The ever-growing challenge faced by DSM and its expanding global business was to manage the "multitude of different suppliers and their raw materials that we purchase." Specific challenges included obtaining and reviewing documents, as well as properly routing, approving, and retaining them. In 2013, DSM Nutritional Products implemented TraceGains' full-service, supplier, compliance, and regulatory document management solution.

Read their story (PDF).


---

Flavorchem Corp. specializes in the creation and manufacture of flavor and color solutions for food and beverages. Their mission is to create memorable sensory experiences. Flavorchem's strength lies in a foundation built on unsurpassed service joined with a focused Quality approach in all facets of operations. As a full service company, Flavorchem specializes in everything from product R&D to finished products. Flavorchem creates limitless custom solutions for companies both big and small.
---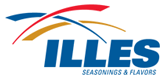 Illes Seasonings & Flavors is in growth-mode, and presently receives an average of 80 different raw materials with multiple lots per week—a number that is continuously growing; this growth necessitates additional improvements and streamlining of the supplier qualification processes. Rapid growth and dealing with potentially high-risk ingredients and raw materials, as well as the risk of accidentally accepting and manufacturing with out-of-spec lots, could potentially threaten valuable customer relationships, cause significant waste, and threaten the viability of the business. David Schauf, VP of Quality (and technical adviser to R&D) and his team at Illes Seasonings reached out to TraceGains to improve a manual process that could not easily scale as business velocity and record-keeping requirements increased.
---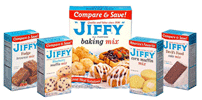 Chelsea Milling Co.'s (Jiffy Mix) commitment to customers means extra attention to quality. But ensuring that all suppliers continuously comply with all quality requirements meant that Chelsea Milling staff were swamped with manual tasks. The company needed a solution that permitted 24/7 quality control without adding or compromising on quality. Some of the issues Chelsea Milling faced were too many certificates of analysis (COAs) to manually analyze against their ingredient specifications, manual and inefficient processes to retrieve data, inability to predict future performance or to evaluate suppliers on more than price and on-time delivery, and no early warning of impending problems. How did TraceGains help?

Read their story (PDF).

---
Ottens Flavors, like so many companies in food production, was experiencing ever-escalating expectations from its customers. New regulatory pressures, including the Food Safety Modernization Act (FSMA), put added pressure on Ottens and its global footprint. It was no longer enough to show that each supplier was compliant with auditor expectations. Ottens now had to be able to prove which specific plant had provided which materials, and that this plant itself had been audited and judged compliant with industry norms and best practices. Greatly magnifying these challenges was a manual, labor-intensive, and burdensome process to check supplier-provided data for each ingredient lot against Ottens' specifications. Ottens was seeking a solution that would not only provide compliance, but also a return on its investment (ROI). Another goal was leveraging any new solution in Ottens' continuous improvement initiative. What impact did TraceGains make on Ottens' processes?
---

Despite Specialty Commodities' very best efforts to prove to customers that it can provide the safest ingredients possible, the company's own success and growth is creating additional problems. With an ever-growing number of suppliers, supplier risk and compliance management becomes increasingly time consuming and inaccurate, and in the long-term can expose the company to greater liability. Additionally, pending regulatory compliance with the Food Safety Modernization Act (FSMA) is beginning to put an even greater emphasis on the company to automate its supplier management processes. Lastly, the company wants to compete more effectively with its food safety messaging, wishing to create a recognizable brand that buyers trust implicitly, therefore necessitating tighter supply chain controls.
---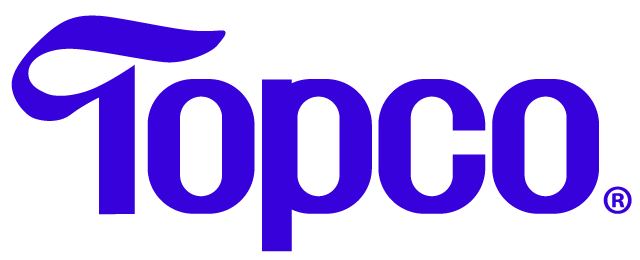 Topco Associates LLC provides procurement, quality assurance, packaging and other services exclusively for its member-owners, which include supermarket retailers, food wholesalers and foodservice companies. Topco leverages the collective volume, knowledge and commitment of these companies to create a competitive advantage in the marketplace by reducing costs and offering winning business-building capabilities. Topco's membership collectively represents billions in retail sales volume with thousands of stores.